10 Ways to Save $10K Right Now
What You Will Learn
In this 60-minute online session, you will learn about the ten most frequently overlooked specialty tax deductions for business owners, self-emplyed people, and entrepreneurs. If you are ready to save serious money on your taxes then attend this session and prepare to save.
True stories of actual clients:
Mrs X wanted to retire by 55 and pay for her son's college – Shauna helped her get to both of these goals by reducing her taxes by $20,296/year
During the Strategic Tax Planning process for her small crafting business, Mrs. Y found out that her son had cancer and she was going to have to pay for a $40,000 treatment. Shauna's Strategic Tax Coaching Plan saved the client $26,266/year and helped the client cover the medical bills for her son in full!
Mr. Z was buying his retiring partner out from the business they built together. He needed the money to buy out his partner and wasn't sure where to get it from. Shauna created a Strategic Tax Coaching Plan that saved Mr. Z $16,538/year which was more than enough to cover the payments to his partner.
What deductions are you missing out on? Shauna is one of only 5 Certified Tax Coaching specialists in Arizona and is ranked in the top 1% of all tax strategy firms in the entire U.S. Here is your chance to learn ten tax-saving strategies from someone who takes genuine delight in saving people money on their taxes.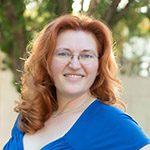 Shauna Wekherlien, CPA, MTax, CTC, Tax Goddess
Published Author (Tax Goddess Guide to Starting Your Own Business)
Corporate Tax Specialist with 16+ years in the tax world
Fighter for the Tax Jedi against the 'Dark Side' and crazy passionate about reducing your taxes legally using the strategies of the 'big guys'
Date: Thursday, September 28th, 2017
Time: 6PM- 7PM (MT)Arizona
This is an online event
When you register, you will receive an email containing confirmation details.
"Shauna met with us, discussed our situation in depth, and provided us with a comprehensive and easy to understand tax plan that saved us $10500 a year!" – P.A., Scottsdale, AZ
"Tax Goddess is extremely knowledgeable and current on all the tax laws and their ramifications. The staff has been very flexible and accommodating, and they have been able to provide me with the exact support that I needed." – S.A., Scottsdale, AZ
"We had no idea we were overpaying the government. We are so happy to have found the Tax Goddess and the Strategic Tax Coaching Program! I love how quickly they respond to me and our messages." – T.N., Peoria, AZ