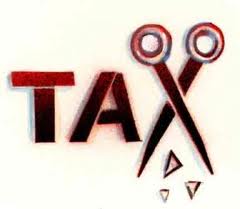 Think Tax Planning for 2013 is Over?
If you think that tax planning opportunities for 2013 are over, guess again!  There are many options that you either haven't heard of or just don't know about that you can still work on to lower last years tax bill.
A few examples:
Retirement Plans:  You can still make IRA and ROTH IRA contributions up until 4/15/14 for the 2013 tax year (just make sure you tell us what year they were for and that your bank allocates them correctly).  SEP, Keogh, SIMPLE, and solo 401(k) contributions can be made up until the time that the return is due (could be as late as 10/15/14)
Estimate Taxes:  The final installment is due 1/15/14, however if the estimate wasn't paid, but you file and pay before 1/31/14 no penalties and interest will be due!
C-Corps and Personal Holding Companies that pay dividends before 3/15/14 can elect to have those as a deduction on their 2013 return.
If you want to learn more don't hestiate to contact me!  This is what I do for FUN, and I LOVE it!
~Your Tax Goddess / Scottsdale CPA~