Tax Goddess Newsletter – January 2016
Greetings, and welcome to Tax Season!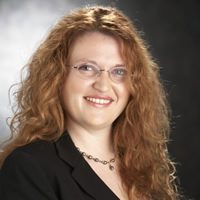 We are so excited to start this tax season with you as we have many new upgrades to our services, opportunities for additional ways in which we can help you, your friends, and your family, and best of all HUGE tax savings!
Every year we strive our best to bring you top knowledge, efficiency, and the best bottom line return for your money. If you have seen in our previous newsletters we've added many new additional faces to The Tax Goddess Team to be able to best serve you. We've assigned account managers to each and every client so that you have a single point of contact for any of your questions or concerns. And of course I, your tax Goddess, has been scouring the new tax regulations to find you the best deductions, credits, and strategic ways to reduce your taxes.
We have even opened a new division called Tax Goddess Express to be able to help your friends and family that do not have businesses prepare their tax returns in a single appointment setting this year. We look forward to seeing each of your bright and shining faces as we prepare your taxes this year.
HAPPY TAX SEASON!
Shauna, your Tax Goddess
---
Tax Goddess is excited to announce the launch of Tax Goddess Express – 
Get your individual, simple return done FAST!
To learn more, see our new website for details.
---
Keep Those Resolutions!
Every January, it's the same old story: "This is the year! I'm going to ________ (fill in the blank)." All goes well for about a month, and then we're back to our old ways. If this is you, you're not alone! But you can keep your resolutions in 2016—really!
Did you know?
Babylonians were the first to make resolutions, which were more promises to the gods in an effort to earn good favor.
Top resolutions these days center on weight loss, eating healthier, and quitting a bad habit, such as smoking.
Nearly half of us create resolutions each January.
Best advice on how to keep your resolutions:
Focus on no more than 3 or 4 resolutions (or even just 1!).
Write them down, complete with deadlines and measureable goals.
Share them with friends and family so you have built-in accountability partners.
Give yourself some time; it takes 21 days to form a habit. 
---
Why You Should Donate to The Tax Goddess Scholarship Fund (a Parent's Perspective):
A guest post by Fred Cardenas, Tax Goddess Personal Assistant
As the parents of 2 small boys attending a private school in Arizona (The French American School), my wife and I are always looking for ways to help fund their education, and to help the school succeed in any way we can – and if we can do that, and get tax credit, it's even better!
Since 1998, the Arizona Private School Tax Credit Law, ARS 43-1089, has allowed Arizona residents to donate income taxes to an STO and receive a tax credit, reducing their individual tax liability. This was expanded later to include C, S corporations and insurance companies that do business in Arizona.
So how does it work?
We make a contribution via AZ Form 323 ($1090 per year for married filing jointly) and AZ Form 348 ($1083 per year for married filing jointly) prior to April 15 for the prior tax year. If we owe taxes for that year, we subtract the amount of our contribution from what we owe. If we are getting a refund, we increase that refund by the amount of our contribution. For some taxpayers who itemize on their federal tax return, the contribution may also count as charitable contribution, which reduces their taxable income, and reduces their federal tax obligation as well!
The STO then makes those funds available to the qualified charitable organization, in our case – our school – and parents can apply for scholarships for their child(ren). In this way – not only do we get to direct where a portion of our taxes are spent – our children, and the school we love, both benefit from the contributions!
As you can imagine, we are now active proponents of this tax credit, and we involve all our friends and family so they can save money on their taxes AND benefit Arizona education at the same time. For this reason, I was thrilled when Tax Goddess decided to partner with AZ4Education, a certified Arizona STO, to help create a tuition scholarship group fund. Through The Tax Goddess Scholarship Fund, we are able to have more control over where our tax dollars go, while also supporting education and school choice… you can't go wrong!
To learn more about our scholarship fund, click here or click below to donate.
---
Map and location for Talking Stick Resort
---
Refer a friend and get a gift card!
Every time you refer a friend to Tax Goddess Business Services, we'll give you a $25 Amazon gift card!
And if that friend signs up to work with us on one of our monthly programs,* you'll get a $250 Amazon gift card!
*excluding payroll services
---
 January 31:
W2's, 1099's, and Form 940 are due
Deadline to file 4th quarterly payroll tax reports
*Note to Clients: As of January 15th, organizers have been sent out. If you have not received your 2015 organizer – or if you are a new client and we have never done your taxes before, please contact us here.