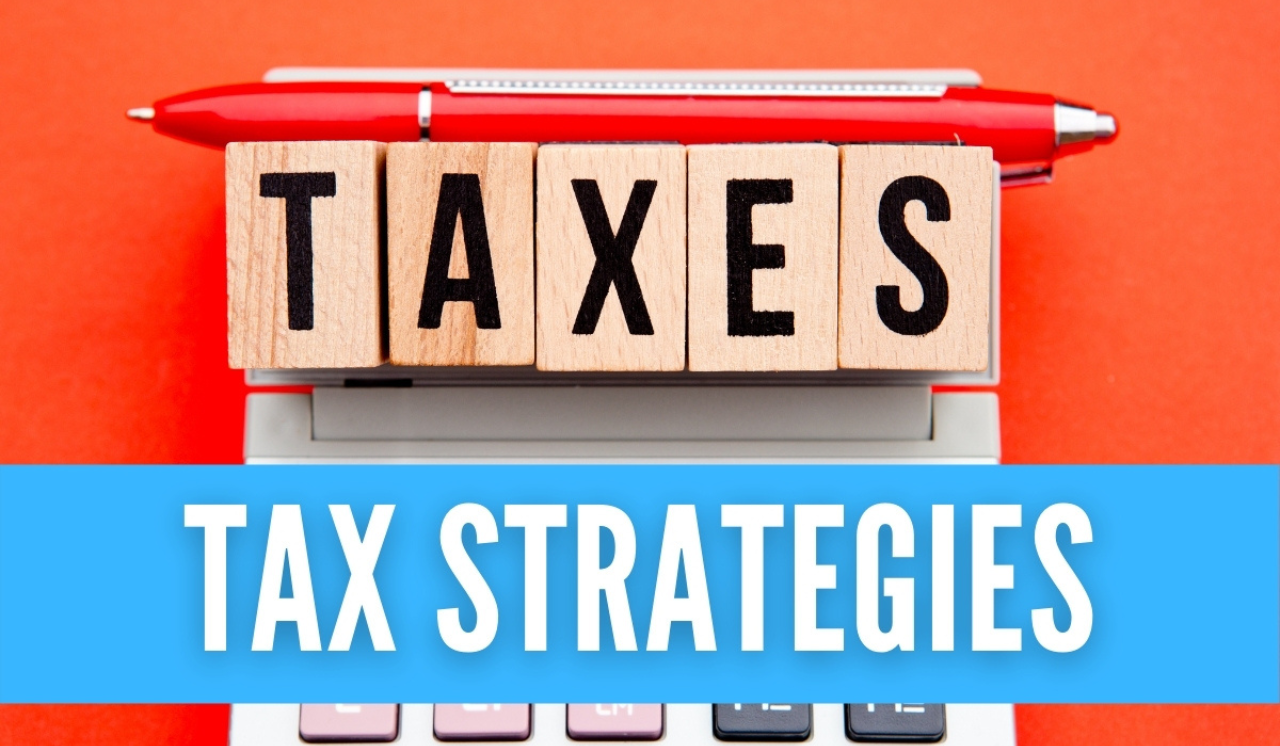 Reimagine Your Taxes: Explore 'The 6% Life' in Our Webinar!
Every year, there's always something on your to-do list, financial planning, planning for retirement, healthcare, exploring investment opportunities, a family trip for summer, taxes, and the list goes on…If you could strike something off this list for good, we bet you wouldn't think twice before crossing taxes off your list. You wish you had tax-saving options to increase your bottom line.
But you're stuck. The more money you make, the more taxes you pay. And there's almost no way to escape Uncle Sam's claws.
If this is you, then we have great news for you!
Introducing 'The 6% Life' webinar- Launch Into The 6% Life: Your Tax Freedom Experience
In this free webinar, you'll discover powerful tax-saving strategies that will help you live 'The 6% Life'. This is an opportunity to dive deeper into some of the tax secrets shared by our Founder, Shauna A. Wekherlien, CPA, in her new book titled 'The 6% Life'.
Your invitation to The 6% Life Webinar 
Taxes are difficult to avoid, but there are countless strategies that can help you ward them off. The only thing standing in your way is learning to explore tax loopholes. Even the IRS allows you to take a whole myriad of deductions legally. And these deductions can add up to a huge amount that helps you trim what you owe. 
Now, what are your tax-saving options? How do you know which tax deduction will fetch you the highest tax saving? How can you maximize your tax deductions to boost your wealth?
It's by attending The 6% Life tax webinar!
Step into a new world of tax deduction and enter the inner circle of tax secrets that only that are only accessible to the ultra-wealthy. Join the exclusive circle of 6% lifers with tax strategies that reduce your tax rate to 6% or less. 
Meet Your Host
If you think this is a regular sappy webinar that will waste your time, then you're wrong. Hosted by the Tax Goddess herself, Shauna A. Wekherlien, CPA, one of the top 1% tax strategists in the US, this webinar is guaranteed to transform how you approach taxes. You'll learn how to overcome tax hurdles and get your finance on track with sound tax planning. Our founder, Shauna A. Wekherlien, CPA, will show you how she has saved our clients over $1 Billion in total with some of these powerful tax strategies and how you can replicate the success for you and your business. You'll discover over 24 year-long tax-saving secrets that work regardless of what you do or the type of business you run.
Why Attend The Webinar?
When you attend The 6% Life webinar, you'll:
Learn the best IRS-approved tax secrets shared in "The 6% Life" Book

Move From Overwhelming Tax Burdens To Financial Flexibility With Valuable Tax Strategies

Discover simple no-brainer strategies you can use to slash off your tax bill every single year to increase your business cash flow.

Save thousands of dollars with these  legal loopholes your accountant never tells you about

Learn the easiest ways to maximize your tax-writeoffs with everything the law allows.

Have access to real-life tax saving options for long-term financial security.
Expand Your Wealth With Proactive Tax Saving Strategies. 
Your whole financial life, the IRS has always been in control of how much you get to keep from your money. It's time for a change. Imagine a switch where you are the one in control of your money, and the IRS is the one that has to pay you substantially. Imagine having access to legal tax strategies that make it impossible for the IRS to demand one cent more than you need to pay
Ready to explore your tax-saving opportunities for free?