Become a Tax Goddess Affiliate Today
And start earning commissions
Join others who are already earning top dollar as Affiliate Partners!
Sell high-quality products & services that, besides earning you money,
help your friends, family, and clients save thousands off their taxes each year
while also boosting your reputation within your industry.



Why TGBS Affiliate Program?
Help Tax Goddess Help Small Businesses!
We believe & fight for the little guy, the Entrepreneurs, Business Owners, and Self-Employed individuals.
We help them keep their hard earned money, help them invest in their businesses, help them increase jobs and help them grow our economy.
By being an Affiliate Program Partner with Tax Goddess, you are helping this awesome group of people make our world better!
What are some of the products & services I can help business owners with?
Our most popular program is our DropMyTaxes program, a customized Strategic Tax Coaching & Savings plan. This program has already saved clients over $1,122,900,616 in taxes and counting!! Tax Goddess also has a variety of services related to tax preparation, bookkeeping, consulting on taxes, "going digital" transformation consulting, and more!
How long does it take before I can start selling?
It takes us about one week to fully set up an affiliate partner, but this process can be shorter or longer based upon how prepared a potential affiliate is with their paperwork.
What am I required to put on my website?
TGBS provides every affiliate partner with flyers or banners. However, an affiliate partner can use pure text or other design work pre-approved by TGBS.
Do you have promotions and discounts for affiliates?
Yes! But all these are announced by Tax Goddess at appointed times and all Affiliate Partners can only use such for the period they're announced.
What types of training and support do you offer?
We can create some custom marketing pieces for you. We have a private FaceBook group where you can get Q&A, training videos, marketing ideas, and chat with other Affiliate Partners. We also offer private scheduling links for you and your prospects (in case there are questions you are unsure of how to answer). The Affiliate Partner Program is growing, changing, and improving every day so more is to come for sure!
MESSAGE FROM THE TAX GODDESS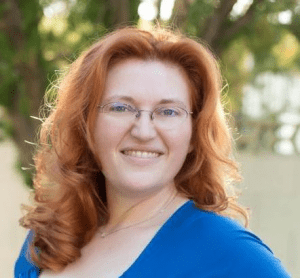 Welcome to the Tax Goddess Affiliate Partner Program.
My name is Shauna A. Wekherlien, CPA, MTax, CTC, CTS – more commonly known as the Tax Goddess 🙂
I am so excited that you are considering being a part of the Tax Goddess family! Tax Goddess strives to bring the tax strategies that have always been reserved for the extremely wealthy to the "little guy." It has been a passion of mine for over 20 years to see small business owners, entrepreneurs, and the self-employed succeed. It is a very personal mission of mine to help this group of awesome people keep as much money in their pocket as possible as I believe that these are the superstars of our economy (and I think they deserve a little bit of special help and extra Tax Love!!!).
Will you help me help them? Join me in the Good Fight! I can't wait to have you as a part of our team!
Shauna A. Wekherlien, CPA, the Tax Goddess~