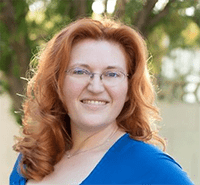 Where Tax Strategy Meets Excellence
We are the Tax Goddess team, not another run-of-the-mill, number-crunching CPA firm. Our mission is to transform tax season into a money-making opportunity for every hardworking American. Led by Shauna A. Wekherlien, CPA, MTax, CTC, CTS—known fondly as the Tax Goddess—we're a crew of tax strategy experts working tirelessly to shield you from the burden of high tax rates while empowering you to keep more money in your pocket. And we're not talking chump change; in fact, we have helped our clients claim more than a BILLION DOLLARS in tax savings!
Our Billion-Dollar Process
More than a billion dollars in tax savings? How, you ask? With our proprietary Tax-o-rithm Formula and a sprinkle of Tax Goddess magic, of course! We've mastered the art of leveraging 450+ federal (and thousands of state & local) tax strategies to reduce your tax burden legally. We're not just playing the game; we're changing it.
The 'Aggression Scale'—Our Unique Approach
We understand that tax strategy isn't one-size-fits-all. That's why we've coined our unique "Aggression Scale," ranging from 0 (the IRS never calls) to 10 (we all go to jail). Tax Goddess herself is an 8/10 on this scale, and we make sure any strategies we apply align with your comfort level. After all, what's the point of saving money if you can't sleep at night?
Top 1% and Proud
Ranking among the top 1% of tax strategists and tax consultants in the country is not a position we take lightly. It's a testament to our relentless pursuit of excellence, our innovative approach to tax strategy, and our commitment to delivering unparalleled value to our clients. When you work with Tax Goddess, you're working with the best of the best.
Let's Save You Money, Shall We?
So, if you're a high-flyer, a winner, a go-getter, or an adventurer in the world of business and finance, you're in the right place. Whether you're just starting out or a seasoned pro with revenues hitting 7, or 8+ figures, we've got the tax strategies to secure and nurture your wealth. Ready to partner with a world-class tax advisor to make your money work smarter, not harder? Book your free 30-minute Zoom session now, and let's launch your tax freedom experience!