Together let's create a customized plan for you, your business,
and your family that will allow you to:
We believe that business owners are the backbone of this country. Business owners create jobs, create wealth, create freedom, create security, and create happiness. However, what we have found over the years is that business owners are drowning in more and more regulations, government taxes, and keeping less for themselves at the end of the day.
Take it back, legally, strongly, and with confidence.
Our team of Strategic Tax Coaching experts, lead by Shauna A. Wekherlien, CPA, MTax, Certified Tax Coach (CTC) (1 of 4 CTC's here in AZ, and 1 of 500 in the entire USA), will use our exclusive Strategic Tax Design services to accomplish your goals and get more money in your pocket today!
Most CPAs use only a handful of tax deductions. As a Certified Tax Coach, we offer tax planning using strategies for business owners and investors to cut thousands and even millions of dollars off their tax bill.
When we meet with new clients, the most common things we hear from them are:
We ask, when was the last time your tax accountant brought you an idea that saved you $2000 off of your tax bill? Would you like to find ways of saving $2000/year as a MINIMUM? How about closer to $7,000 or $10,000/year?
We ask, what did your accountant tell you the last time you brought in an article with a tax savings idea? Did they shun it? Even tell you it wouldn't work for you like this client? Do you want to know what would work for you?
What most taxpayers don't realize is that their CPA or accountant is a compliance accountant. They do an amazing job of preparing the returns, but they don't do any real planning! Tax Goddess Business Services, PC starts all new clients with a Tax Plan Strategy. We want you to be paying the least possible and this allows us to really make sure we are saving every penny!
Coaching and PROACTIVE strategies to build your future
Confidence knowing you are paying the least amount of tax possible
A customized strategy created just for you
Personalized solutions for your own situation that reduce tax
A team of advisers to give direction and accountability through goal setting
Reactive, "after the fact" planning
Outdated information and outdated planning
Tax surprises with a feeling of no control
Limited contact with you except at tax time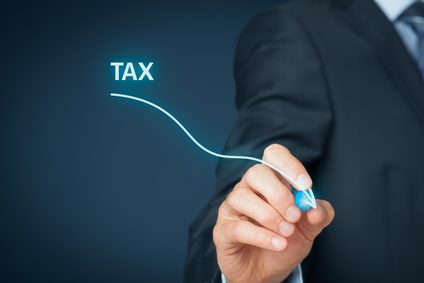 Certified Tax Coaches don't wait until tax season to get to work. They proactively cut your tax bill by thousands with an exclusive proactive tax planning process so you save money year round.
For Small Business
and Investors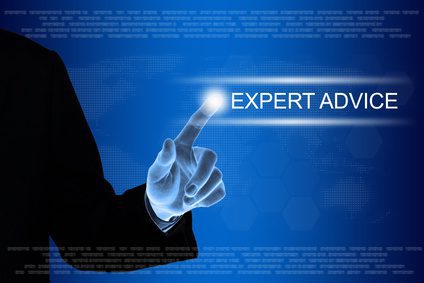 Certified Tax Coaches are experts in helping business owners and investors who are searching for proven strategies that save time and money.
Pay the Least Amount of Tax
Legally Allowed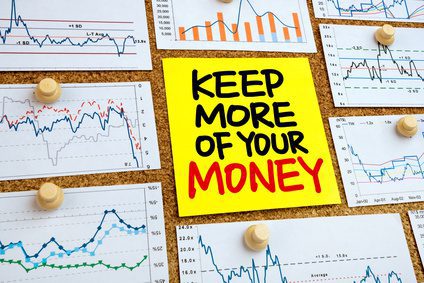 Certified Tax Coaches don't assume you're paying the least amount of tax legally allowed. They know you are and can prove it.
How will Tax Goddess Business Services, PC get results that no other CPA firm will get for their Clients?
In addition to the required annual continuing Education that most CPAs receive, Tax GoddessBusiness Services, PC focuses on intensive ProActive Tax Strategy training. We efficiently provide the highest results for our clients while providing good education and communication.
After I have submitted my completed Tax Questionnaire, my documents, and my fee for the strategy what happens next?
You will be contacted by a scheduler typically within three (3) weeks of receiving your completed package. You will schedule your 90 minute strategy review session with your personal tax coach. During the meeting, you'll review your current strategy, review suggested changes and come upwith the list of action items. You'll be astounded at what has been accomplished! You'll receive a package within five (5) business days of the strategy review session (if not at the meeting) which includes a written bullet-point list of action items needed to implement your plan. You'll also receive a full tax strategy report complete with footnotes and references to all the IRS authoritative guidance which allow you to use the plan to pay less tax. You'll also have the opportunity to set your follow-up phone call with your personal tax coach. Many clients want to schedule the second call about two weeks after your strategy review session. This allows time to start on the action steps and so the second session becomes an opportunity to ask "What else?" for more ways of building net worth and cash flow without creating additional tax.
Why do I have to complete this questionnaire?
We produce the best results for our clients when we first understand where our clients are and where they want to be. We do that by having all clients fill out this questionnaire. It's a simplified guide that helps us work with you completely and straightforwardly. Each part of the questionnaire is critical. So please, fill this questionnaire out to the best of your ability. Even small numbers can make a big difference in your tax savings.
What happens after my strategy?
After you've completed the entire tax strategy process, you will then move into one of our tax maintenance plans to ensure you never overpay a dime of tax again! Tax Maintenance provided by the Tax Goddess Business Services includes, but is not limited to, the following:
Monthly analysis of your bookkeeper's financial statements to ensure that they arecorrect and in accordance with the strategy that has been developed for you
Advice on and revision of your current tax strategy when needed due to changes in yourcircumstances or changes in tax laws
Preparation of your business and personal tax returns
Tax Consulting to educate and empower you in your own tax strategy and financial plan.
Specified phone time with your personal Tax Goddess Tax Coach
E-Mail question and answer sessions
Other items as agreed to and needed for each client
Who prepares my strategy?
The Tax Goddess Business Services Strategy Team includes tax professionals who are certified in ProActive Tax Strategies and who generally have a minimum of 5 years experience in specialized tax planning.
Who will I talk to?
Once your tax strategy evaluation has been formulated by the Tax Goddess Business Services Strategy Team, we will email you to schedule your review appointment. Your Certified Tax Coach will go over the results of your tax strategy evaluation, what is needed to implement the plan and answer questions related to your tax planning.
What do I get for the money I spend?
We will organize your data, analyze your current financial situation in light of your personal goals, and develop your personalized tax strategy using our trademarked Certified Tax Coach system and our Tax Goddess Business Services, PC strategy tools.
We then communicate the results of our findings, explain your strategy details and discuss the financial benefits your plan can provide in a 90-minute strategy session. Your strategy session can be completed in person or over the telephone and internet (typically Skype for clients outside Arizona local area). During this time, we will answer your questions related to your tax plan and its implementation. We will show you during this session how your custom-designed plan can deliver the specific results you are seeking.
In addition, we then send out a detailed tax plan report along with action steps that needto be performed to implement the strategy along with a visual diagram of your new tax plan.
What happens after strategy session?
After your strategy session, we will send you:
Summary of your overall plan
List of Action Steps required to give you the most tax savings benefits
Diagram of your new tax plan (from a tax perspective – ensure you chat with your lawyers!)
Detailed plan report complete with IRS references
Proposal for the next phase of our program – Implementation and Maintenance
At the end of your ProActive Tax Strategy session, we will set up your follow-up call for your strategy. This call can be used by you to reinforce any of the ideas covered in the first session, to talk through any additional questions that have come up during the implementation of your plan or to cover new ideas you may have.
What if I don't have a team in place to help me?
Tax Goddess Business Services, PC offers complete tax and accounting implementation of yourstrategy. We will assist you in forming your financial team of advisors.