CHOOSING THE BEST BOOKKEEPING SERVICES FOR YOUR SMALL BUSINESS
Bookkeeping services are necessary for businesses that aim to properly manage their financial records in areas of accounts flow, payroll management, internal audits, and tax needs. While many established businesses employ the services of a professional bookkeeper, a small business might find it difficult to afford this.
However, bookkeeping is just as vital in running a small business. Even with just a few transactions per month, you have to keep track of recurring expenses, balance sheets, reports, etc.
As a small business owner, recording all income and expenditure details will significantly help your business. You understand what you require to improve your revenue, grow your profit, and scale your small business.
Also, the tidiness that bookkeeping fosters helps you maintain a professional and well-organized outlook on your customers. You can easily pull up all necessary information when applying for a loan or when dealing with the IRS on your tax returns.
Now that it is clear why you need bookkeeping services, how do you choose the most efficient one that suits the demands of your small business?
It is essential to know that choosing a bookkeeping service for your business means hiring an experienced bookkeeper, using bookkeeping software, or using virtual bookkeeping services.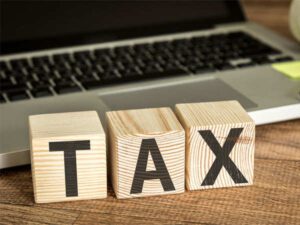 What sort of bookkeeping services is best for your small business?
Hiring a full-time bookkeeper might be too expensive for your small business. Besides, it would take long to select and onboard a new hire. 
Secondly, bookkeeping software is great, but they require you to devote time and attention to the task of bookkeeping. Unfortunately, many small business owners are too preoccupied with other aspects of running the business, such that bookkeeping with software seems extra tedious.
Fortunately, in today's time, through the best bookkeeping services, small business owners can access professional bookkeepers online from anywhere in the world. This is a more cost-effective and time-saving option that suits new entrepreneurs' demands. Moreover, some entrepreneurs complement the services of a virtual bookkeeper with their bookkeeping software.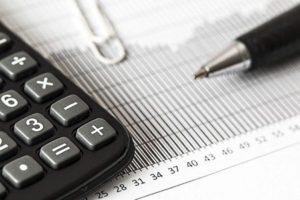 How to select the best virtual bookkeeping services
The fact is that online bookkeeping services are rampant today. While they all promise to handle your financial records professionally, not all deliver on their promises. Thus, the entrepreneur has to look out for these specific features before choosing the best bookkeeping services for their small business.
Tax Goddess is top-rated and verified. Find out about our bookkeeping services here
Choose a bookkeeping service that integrates custom bookkeeping services with intuitive software. It is always best to have a human expert(s) as a dedicated guide or account manager to reach out to you, even when you are accessing their services online. This way, you can make specific inquiries related to income records and tax obligations.

Choose a bookkeeping service that provides all-in-one accounting support. You do not want to take on a bookkeeping service that would leave out vital tasks like payroll management or tax preparation. Neither do you want one where you can't access real-time financial or investment advice or data to help grow your business?

Choose a bookkeeping service that has advanced deliverables. Although this depends on your present business needs, you should ensure that the bookkeeping services cater to the growth you might experience in the nearest future. It should offer scalable solutions and flexible features that match your business environment's extent of volatility.
Again, the best bookkeeping services would be simple and easy to work with, yet advanced enough to handle robust reporting and reconciliation of financial statements.
You want to make sure the bookkeeping services you use incorporate current tax laws and payroll laws to keep you in line with the IRS regulations and possible deductions.
Finally, it is necessary to take your bookkeeping as a priority because it can affect your business in different ways. Choosing the best online bookkeeping service for your small business will ease your stress and allow you to focus your time on the main parts of your business.
At Tax Goddess, we are passionate about helping businesses grow, regardless of their size. Our bookkeeping and payroll services are top-notch and handled by experts with many years of experience in bookkeeping.
Book a call to get on a FREE consultation now.
Headed by Shauna A. Wekherlien (CPA, Masters in Taxation, and Certified Tax Coach), Tax Goddess is a tax and accounting firm that specializes in tax reduction, audit assistance, and accounting services. As a top 1% CPA in the US, what sets us apart from other CPAs is our cutting-edge system in which our team of professionals, we are a team of experienced tax professionals who will work with you to develop a customized plan to reduce your taxes while creating the most-effective financial plan possible.
Over the past twenty years, we have helped individuals and business owners from across the US keep more of their hard-earned income by saving a total of $423,984,402 and counting. 
You can book a free consultation here to discuss all tax-related queries and get expert advice from our tax professional. Book here
Also, our YouTube channel is a goldmine for tax updates and tax reduction strategies. Watch clients' success stories here.
Subscribe to our newsletter to stay updated with the secret strategies that we share.