Bank On My Business™ Putting You in Control of Your Cash Flow
If you are a business owner who has had to deal with a bank these last few years, you likely feel that your relationship with them is on shaky ground. In these volatile economic times, you may feel like an unwelcome customer even though your business is profitable. Before the credit crunch they were your best friend, but now they seem to no longer want to work with you. This can add a lot of fear and uncertainty to your already stressful life. There is a solution! This seminar is designed to teach you:
How to remove fear and uncertainty from your relationship with your bank.
How the Bank on My Business™ proprietary program can put you back in control of your financial decisions.
Take charge of your financing decisions.
Improve the value of your business.
How to finance ALL of your business' transactions – including extending credit to your customers, equipment financing and mortgage loans – without the use of a bank!
How to get control of rising healthcare costs due to the new health care laws coming into effect this year!
"The Secrets of Buying & Selling Commercial Real Estate"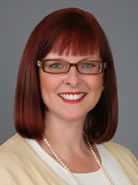 Susan McCall is a Commercial Real Estate Professional with the skills and 'know-how' necessary to successfully manage Commercial Real Estate transactions. She works with Buyers, Sellers, Investors, Landlords and Tenants of Commercial Real Estate in the Greater Phoenix Metropolitan Area. Armed with a great educational foundation in Commercial Real Estate through the Certified Commercial Investment Member Institute (CCIM) and The Commercial Real Estate Institute (CREI) and coupled with a varied transaction history she is a well rounded Broker with the ability to get Office, Industrial, Retail, Multi-family and Land transactions done and done well.
Susan and Shauna will discuss:
A brief introduction to Commercial Real Estate.
The fundamental differences between Commercial and Residential Real Estate, other than the obvious.
The pros and cons of leasing vs. purchasing.
Tax ramifications of leasing and/or purchasing Commercial Real Estate
"Obtaining a Small Business Loan"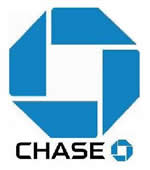 SWC Business Enterprises realizes how difficult in can be in this volatile business market for small businesses to get the vital financing they need. We have teamed up with Chase Bank to bring you this FREE seminar which will give you details of Chase Bank's efforts to remedy this situation. Chase has reserved several million dollars specifically for this purpose and their representative Sean Phillips will be on hand with us at two different times to explain how you can get your share of this money for your business. Please join us for one of these valuable FREE seminars and get your business back where it belongs. Among the many topics that will be discussed are:
Chase's $10 Billion commitment to small business lending
Chase has lowered interest rates on conventional Chase business loans and lines of credit by up to 25%.
Special Programs
Loan for Hire program Up to 1.5% off line of credit rate for hiring employees – Chase Customers get additional .5% off
Why would I want to get a business loan/line of credit?
Is a loan or line of credit right for me?
Would I qualify for business financing?
How much would I be able to get?
Required documents
Traditional lending vs. SBA lending