25% of Gyms in the U.S. Knocked Down by Covid-19. Relief: Any relief coming?
It is no longer news that many businesses from across several industries have been greatly affected by the COVID-19 pandemic. As a result, many business owners have had to shut down their businesses, leaving a significant number of people jobless.
The fitness industry has had its fair share (or, in fact, unfair share) of this misfortune. Bubbling gym houses became quiet and deserted as an abandoned farmhouse.
The result of this is the industry losing a whopping $29.2 billion in revenue, cutting its ten years streak of revenue growth and leading to the permanent closure of about 25% of health clubs in the U.S. and over 1.5 million people losing their jobs.
Devastating, right? 
Unfortunately, there seems to be no end in sight for this industry; the pandemic is still around in different variants and waves that continue to wipe away small gyms and threaten the bigger ones.
Although there has been a reawakening in people's exercise and workout culture as COVID-19 has made everyone more conscious of their health/fitness, it is not enough to hope. The surge and drastic growth of digital and home fitness programs provide an alternative that further blows out any glimmer of hope and spells more mishap for gym owners and other actors in the fitness industry.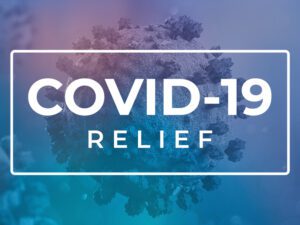 Meanwhile, in a bid to salvage the situation, the National Health & Fitness Alliance (NHFA) has taken a bold step to mobilize and seek relief funds for the struggling industry through the GYMS Act (H.R. 890/S.1613). If passed, the GYMS (Gym Mitigation & Survival) Act would provide federal grants to clubs, gyms, and studios that have been shut down due to COVID-19 restrictions.
In his words, the president and CEO of IHRSA (International Health, Racquet & Sportsclub Association), the trade association responsible for studios and commercial clubs, Liz Clark, says: "Congress must act now to save America's community gyms and studios. With each wave of the pandemic, the small business owners in our industry keep getting knocked down, and because of past failures by Congress, each time, fewer of them get back up. We can't wait anymore, especially with the rise of additional COVID variants."
To further advance their cause, the IHRSA has created an online campaign to solicit support for the GYMS act to be signed by Congress.
Headed by Shauna A. Wekherlien (CPA, Masters in Taxation, and Certified Tax Coach), Tax Goddess is a tax and accounting firm that specializes in tax reduction, audit assistance, and accounting services. As a top 1% CPA in the US, what sets us apart from other CPA's is our cutting-edge system in which our team of professionals, we are a team of experienced tax professionals who will work with you to develop a customized plan to reduce your taxes while creating the most-effective financial plan possible.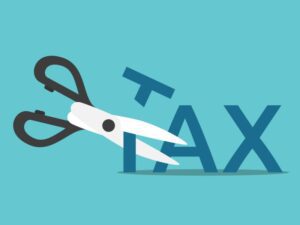 Over the past twenty years, we have helped individuals and business owners from across the US keep more of their hard-earned income by saving a total of $423,984,402 and counting. 
You can book a free consultation here to discuss all tax-related queries and get expert advice from our tax professional. Book here
Also, our YouTube channel is a goldmine for tax updates and tax reduction strategies. Watch clients' success stories here.
Subscribe to our newsletter to stay updated with the secret strategies that we share.